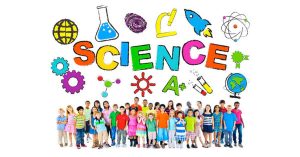 You never know where the next Marie Curie or Albert Einstein is going to come from. They could be in your home looking for some things to do on Long Island right now. But even if a Nobel Prize isn't in your family's future, kids love science and with the school year fast approaching, now is a great time go on some educational outings. Long Island is filled with museums and activities that will help your child want to learn more about the world around them. Here are some ideas:
Long Island Science Center
Dedicated to promoting knowledge and love of science, this Riverhead organization offers Family Science Saturdays. Each week there's a different program and kids can explore the center's more than 30 hands on exhibits. Select Saturdays are open to the public and you don't have to sign up. The center is currently hosting an exhibition of nature photos from the Galapagos Islands.
Science Museum of Long Island
Located on Leeds Pond Preserve in Plandome, the Science Museum of Long Island is an activity center that offers workshops, field trips and other programs. All of their activities are scheduled and require registration. Upcoming programs include a drawing class called "The Science of Art," after school programs on ecosystems and S.T.E.M. Club, a program for fourth graders and up that focuses on science, technology, engineering and math.
DNA Learning Center
The Dolan DNA Center, is run by Cold Spring Harbor Laboratory and located in a former school building. They offer exhibitions and workshops dedicated to teaching students and families to thrive in the age of genetics. The center has exhibits, classrooms and laboratories. They're currently displaying an exact replica of a 5,000-year-old mummy and is hosting an exhibition on DNA Bar coding. During the school year the center hosts, "Saturday DNA!" which offers a variety of lab and computer based programs for children, teens and adults.
Planting Fields Arboretum State Historic Park
This public arboretum in Oyster Bay has gardens, greenhouses and walking paths spread out over 409 acres. They offer "Nature Sundays for Children" at noon in the Summer. They will also occasionally offer programs with crafts for children.
Long Island Children's Museum
Based in Garden City, the Long Island Children's Museum offers interactive exhibits, a 145 seat theater and three classroom sized learning studios. Galleries at the museum include "Feasts for Beasts," which teaches how animals find and eat their food and "Communication Station," which explores technology from satellites to television. They also offer outdoor activities in their "Nature Maker Space." These programs are led by members of the museum's Green Teen program which teaches high school teens to develop and lead interactive nature and environmental education programs.
Cradle of Aviation Museum
Located just a short distance from the Long Island Children's Museum in Garden City, the Cradle of Aviation Museum is dedicated to preserving the area's aerospace heritage through science and technology.  In addition to the museum's exhibits featuring airplanes, balloons and spacecraft, they also have a planetarium which shows films on space travel and the solar system. The museum hosts summer astronomy programs at noon and the "Junior Jet Club" is a play area designed to teach aerospace to younger children.
Vanderbilt Museum
You can learn about science and history at this mansion located in Centerport. Families can tour the summer home of William K Vanderbilt and study the solar system and black holes at the Reichert Planetarium.  There are Friday viewings of the night sky, weather permitting, and the museum features marine, bird and insect specimens from Vanderbilt's many world expeditions.
Whether you're looking for scientific pursuits or just want a great day out with the family, Your Local Kids is the place to go to find out the things you can do on Long Island. Check our blog regularly to keep up to date on local events.