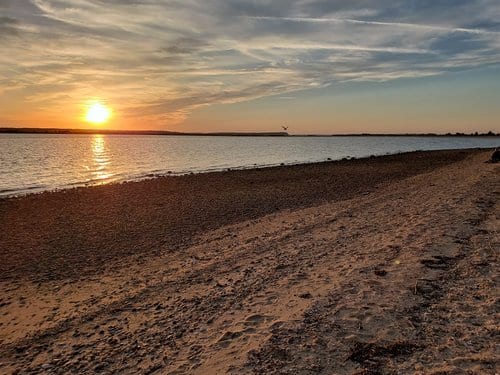 Want to get out of the house this summer but don't want to leave Long Island? Take a day trip or a Long Weekend at our top Long Island Destinations
Riverhead Has Lots of Attractions
Head out east for the day and make and adventure out of discovering the east end. The east end has lots to do as a family. There are farms to visit, animals to see, parks to play in, local landmarks and our very water park. Riverhead is a great adventure for kids of any age.
Our top picks:
Stay Close to Home and Have an Adventure
Want to stay close to home but have an adventure? Maybe you just want to spend the day riding some rides? Check out our very own adventure park:
Adventureland Remember to buy your tickets ahead online.
After, head down to old Farmingdale for Ice cream or dinner.
Weekend Like the Royals
Want to weekend like the Royals?
Do an overnight at Oheka Castle. Book a castle tour and check their website for upcoming events and family fun. Want to make your own fun? Dress up like your favorite royal family and make a dinner reservation.
Go Full Vacation Mode in Bayville
Want a full "vacation mode" adventure? Check out the town of Bayville
Bayville Village is on the sound and has a bunch of cool shops and eateries as well as beautiful views of Long Island and Connecticut. It's one of the best places on LI to see the sunset.
Bayville Adventure Park is also home to one of the coolest theme parks on li with tons of fun for the whole family. This town is sure to be a fun day for your family.
Sag Harbor Offers the Perfect Beachy Getaway
Looking for a "beachy" getaway? Try Baron's Cove in Sag Harbor
For this adventure, you can even bring the pup. Enjoy the pool, and all-American restaurant and the beach without ever leaving Long Island. Feeling extra adventurous? Take the ferry across to the cape!
The Best of Both Outdoors Worlds at Cedar Point
More of an Outdoorsy group? Try Camping at Cedar Point County Park
This park is located by the beach so you have the best of both worlds for your family. Reservations are required to camp here. Don't have your own camper? Try Glamping!
Fire Island is Just a Ferry Ride Away
Want to physically leave Long Island but not go to far? Hop a ferry over to Ocean Beach, Fire Island. There are tons of Beaches, kid friendly eateries and an awesome ice cream shop! Want to make it an overnight? Check out the newly renovated Palms hotel.
Long Island Has a Wealth of Staycation Opportunities
The greatest thing about living on Long Island is summer on a beautiful island that most people only get to visit. If you can't get away this year, don't fret. Just put on your thinking caps, get together with your family and plan the ultimate staycation!