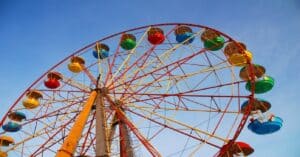 The summer months are jammed packed with things to do on Long Island for you and your families. Your Local Kids have come up with a list of summer festivals we think are worth checking out.  We make suggestions throughout both Suffolk and Nassau counties, giving you plenty of options.
7/30: Rockaway Beach Super Boardwalk Street Fair, boardwalk and craft fair.  You may call (516) 442-6000 or visit http://www.nassaucountycraftshows.com/rockaway-beach-boardwalk.shtml for additional information.
7/30: Westbury Market Fair & Flea Market, at the NYCB Theater from 8am -4pm.  Check out http://www.westburymarketfair.com/ or call (516) 669-7541for additional event information.
8/4-8/7: Sixth Annual Four Day Family Festival where there are games, food and rides from 6pm-11pm at the Church of the Blessed Sacrament located at 201 N. Central Avenue, Valley Stream  For more information on events please see http://www.bsvs.us/
8/5-8/7:  Sayville Summerfest  offers family fun right in downtown Sayville; Main Street and Gillette Park.  For more information go to  call (631) 567-5257.
8/6 – 8/7: From 11am-6pm the Massapequa Park Street Fair , on Park Blvd and Front Street  hosts plenty of vendors for the entire family to enjoy.  For additional information please call (201) 737-9000 or visit http://www.showtiques.com/
8/6:  Baldwin Day, in Baldwin Park is a day of vendors, events and entertainment for all. Call (516) 223-8080 or visit  http://www.baldwinchamber.com/
8/7: Long Island Sound & Art Festival, in the heart of Northport Village Park, Northport. Listen to the sounds and enjoy the foods from 12pm-6:30pm.
8/11-8/15: 106th Annual Feast of the Assumption in Westbury, from 6pm-11pm this is a free event, at St. Brigid/Our Lady of Hope School Parking Field  http://www.dellassuntasocietyofwestbury.com/ or call (516) 238-9601.
8/20: LI Bluegrass Festival, at Tanner Park in Copiague from 12pm-7pm featuring both adult and children's workshops, live music, food and treats http://www.babylonarts.org/#!bluegrass-festival/c1t7z  or call (631) 587-3696 for more information.
8/21- 15th Annual Act 1 Block Fest; this is a family event, right in Michael E. Reilly Memorial Park, Patchogue, from 11am-8pm.  For more information please call (631) 758-3505 http://www.act1entertainment.net/
8/27-8/28- Long Beach Historical Society Arts and Craft Fair, Long Beach Boardwalk, Craft Fair and recreation and amusements 10am -7pm   (631) 432-1192 http://www.thelongbeachchamber.com/
8/28- Wantagh Summer Festival, being held at the Wantagh LIRR station from 10am-5pm includes a car and motorcycle show.  For more information on the event, go to  http://www.lifairs.com/
9/3- 9/5: Seaford Labor Day Weekend Craft Fair located at Jackson Avenue and Sunrise Highway, includes crafts and carnival from 10am-5pm all days.  For more information please visit http://www.fxpromotionsinc.com/
As always we look to keep you and your families active in our communities and enjoying all the things that Long Island has to offer.  Please continue to visit our blog for the latest on events in the local area.