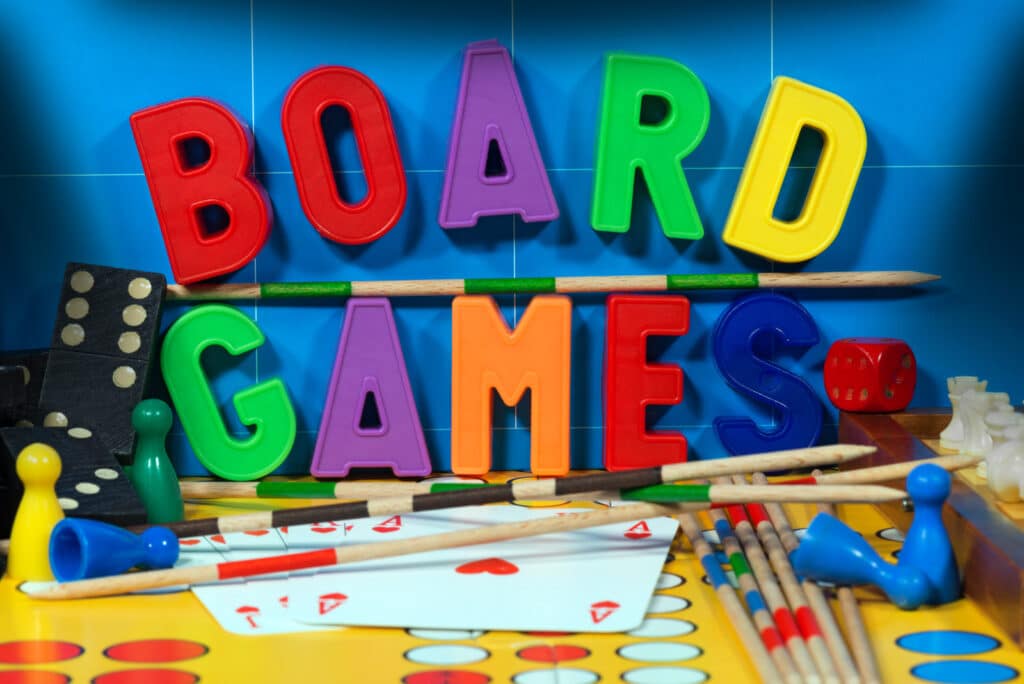 Is it time for a family game night? But no clue on what to play? Don't worry we've got you covered!
Not Parent Approved: A Card Game for Families
Ages 8+, Sold on Amazon
The Kid's version of Cards Against Humanity. This game has fill in the blanks and the combinations will provide lots of fun and comedy for your family game night.
2. Disney Villainous Strategy Board Game
Ages 10+, available anywhere board games are sold
This game is perfect for the Disney lovers. Pick your villain for this classic game of strategy and mischief.
3. Codenames
Ages 10+, Sold on Amazon
Codenames is great for a fun family game night, especially if you're planning to see family over zoom. This game give you the opportunity to play together.
"You can play Codenames with any number of people, easily accommodating large groups by breaking into teams."
4. The Game of Life Jr
Ages 5+, Available anywhere games are sold
Are you ready for a vacation? Us too! Choose your form of transportation and get ready for an adventure!
5. Candyland
Ages 3+, Available anywhere games are sold.
Do you have a sweet tooth? Embark on this fun adventure with your family through a candy filled world.
6. Clue Jr
Ages 5+, Available anywhere games are sold.
Embark on a who dune it adventure with your family. This game is a great brain buster and is sure to get your mystery kids in the mood for adventure.
7. Twister
Available anywhere games are sold.
Get twisted up but don't fall down in this game of spinning colors.
8. Headbanz/Heads up
Ages 7+, Sold on Amazon.
This game of trivia is available in boardgame form or free on the app Heads Up. You can play this trivia game with your family and on Zoom with loved ones from afar.
9. Trivial Pursuit Family Edition
Ages 8+, Available anywhere games are sold.
Voted Best Trivia game by Amazon
This classic game of trivia will keep you busy for hours with thousands of questions and categories.
10. Scrabble
Ages 5+, Available anywhere games are sold.
Have a wordsmith on your hands? Scrabble is a great game for kids who love words and games! This is a great classic choice for game night.
Ready for game night? Great! Choose your partner or your team and get to it! Don't forget your favorite snacks!