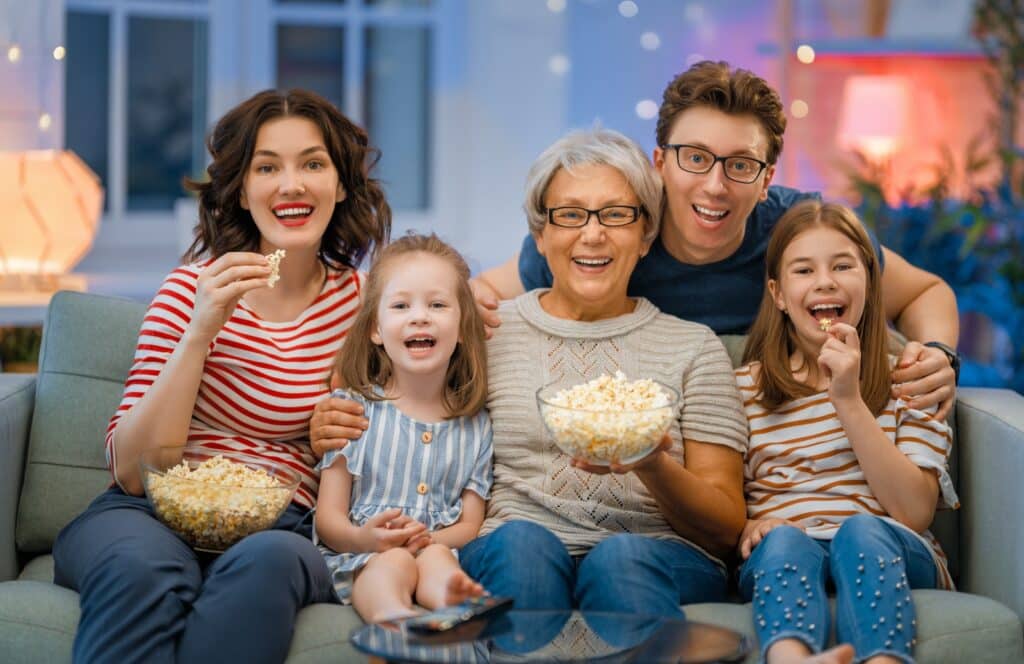 Halloween is on a weekend this year! While this year's Halloween may be different than prior years, there's no reason you can't have some spooky fun with your family. Whatever you do, there are so many good Halloween classic movies your sure to be able to find one that is age-appropriate for the whole family. How will you choose? Here are our top 10 picks!
#1. Hocus Pocus (1993)
There's nothing more classic than these three singing sisters. This spooky adventure follows the new kids in town and the classic story of the witches of Salem. You can find this flick on Freeform on demand or Disney plus.
#2. Halloweentown (2004)
This Disney franchise about a family of witches also withstands the test of time. Any 90's kid can tell you, the Halloweentown movies are a must at Halloween. There are three to watch with your kids and they even have a hidden moral message- no matter how different we look on the outside, we're all the same. Available on Disney Plus
#3. Beetlejuice (1988)
Because of the graphics, we'd suggest this one for your tweens and teens. Beetlejuice is a story of two ghost who don't want to leave their house to mortals & the pesky ghost they pick to help them…who causes more harm than good. You can find him on Netflix or Amazon.
#4. Addams Family (1991 or the new 2019 version)
The Addams family is a story of a peculiar family who loves all things dark. They're creepy and kooky and your kids are bound to get a few giggles along the way. Watch the two originals with your kids then check out the new, cartoon version. See which one they like better. Find the Addams Family on Netflix or Freeform.
#5. Monster House (2006)
This cute cartoon movie follows a group of friends who realize that a house in their neighborhood is alive! They embark on a mission to save the neighborhood. Before it goes to hell! Find it on Hulu
#6. Casper (1995)
The friendliest ghost in town is ready to stir up some fun this Halloween! Watch him make friends with the living…while causing a little bit of chaos.
Available on Google Play or Amazon
#7. Room on the Broom (2013)
Inspired by the book of the same title, this movie is great for your toddlers and preschoolers. This story follows a witch…but not the kind you normally see. She's helpful and kind to all who come her way.
Check it out on Netflix
#8. Hotel Transylvania (2012)
The story from the monster's side. And according to Drac, they get a bad rap. Follow along with this crazy family of Vampires and werewolves. Make it a marathon if you dare…with four movies in this franchise to choose from.
Watch it on Hulu
#9. Paranoman (2012)
Did you ever wonder what it would be like to communicate with the other side? Paranorman is the story of a boy who can! He helps uncover a mystery in town. Are you ready to be on the case?
Available on Netflix
#10. The Witches (1990)
This story of a group of Witches who come to town to stir up some trouble is based on the book by Ronald Dahl. And has been readapted in 2020. You can watch both versions or choose the one you prefer for a wicked good time.
On HBO Max
Enjoy Halloween with Your Long Island Family & 1 of Our Top 10 Halloween Classic Movies
So go ahead, grab your kids and the candy bowl. Make some popcorn and let the fun begin watching one (or more) of these Halloween classic movies!