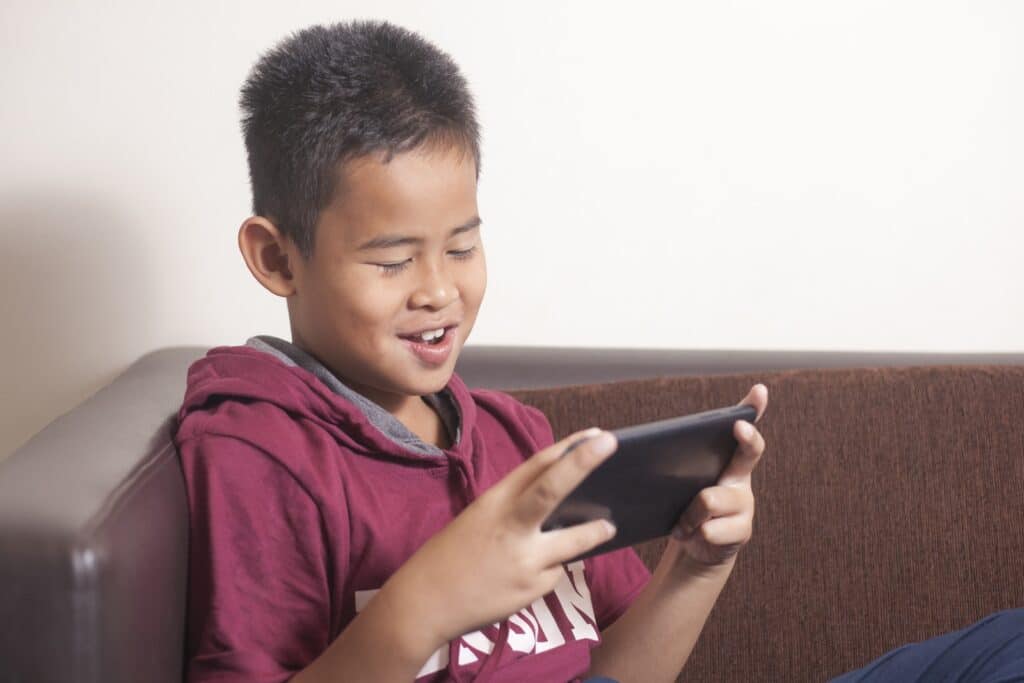 We know it's hard not being together and with summer approaching, its even more difficult to find ways to keep the kids entertained at home. Thank goodness Zoom has become a way to reach out, connect and socialize for our children and families. Today were coming at you with the top-rated games to play on your next family Zoom night!
Heads Up!
This is one of our family favorites and is great for on or off zoom. All you need is one cell phone per household to download "Heads Up!" the app. To play, pick a player to go and then pick a category. The player who's turn it is will hold their phone up to the camera. Everyone describes the word and the player has to guess before time runs out. This is a very fun family friendly game & your phone will keep track of your points!
I Spy
This game is good for younger kids or families to help children with learning recognition. You can also play this while traveling or going for a walk. The game is played how it's normally done. When it's your turn you pick something in your environment that can be seen from your screen's view. All the players take guesses until someone finds what you spy!
Scattergories
For this one you'll need to get the Scattergories game generator and send it out to all players. The easiest way to send it out is to include this additional link in the email when you create your zoom link. Or if you forget you can send it during the chat via the comments section. This is another great game to improve word recognition. Players are given a letter and five categories. All players need to write down one word in each category that starts with that letter. You'll need a cell phone or Alexa to set a timer. When time is called, all players can hold up their answers to review!
Name, Place, Animal, Thing
This game requires nothing but your brain and your zoom chat. First, pick a category- Name, Place, Animal or Thing. Then players take turns going from person to person till you've gotten through the whole alphabet. You have one minute to complete your letter! How many things can you name?
Pictionary
For this one you'll need a large piece of paper or you can enact the Zoom White Board option. You can use the traditional board directions or create everything yourself with these helpful hints.
Charades
You don't need anything for this one. Just pick a category and act out a word. Category options are: book title, famous person, character, movie, or song. Players should put their guesses into the chat or yell them out! This is a fun family game for all ages and stages.
Scavenger Hunt
Have all the children on the zoom call prepare for this one, that way you also get some down time before your family fun ensues! Have the kids make a list of all the items you can find in your typical household; each kid or family can take turns presenting their list. Set a timer to make it even more fun! Who can find the items in their house first?
Here are some list options if you need help: a stuffed animal, Sunglasses, a chapter book, car keys, something blue, something soft, something you cook.
Are you Smarter than a Fifth Grader?
You can find the questions for the game at this link. You can send it out or use the Zoom whiteboard to post them to the group. Each family or player will need a pen and paper to write down their answers. Pick someone to be the "Announcer" and ask the questions. After each question, everyone holds up their answers to see who's right. You can play for fun or keep track and see who the winner is!
Outburst
This game puts your family right in the center of a TV Game show. But in your house, on Zoom, don't get too excited. According to Twitter, this is the top rated family fun game on Zoom. You'll be timed to quickly name 10 terms in each category (like "Thing people eat for dinner"). There's a lot of shouting in this game, so make sure no one is muted. Make sure you pick someone to keep score. You can find all the info here
These Top 9 Zoom Games Can Make for a Fun Family Game Night
So even though it's hard to be apart, try to cherish these moments together virtually. Host a game night for your next Zoom family get together. Enjoy the fun. Consider hosting multiple game nights in a row sort of like "Zoom Game Olympics" You can even come up with fun awards.