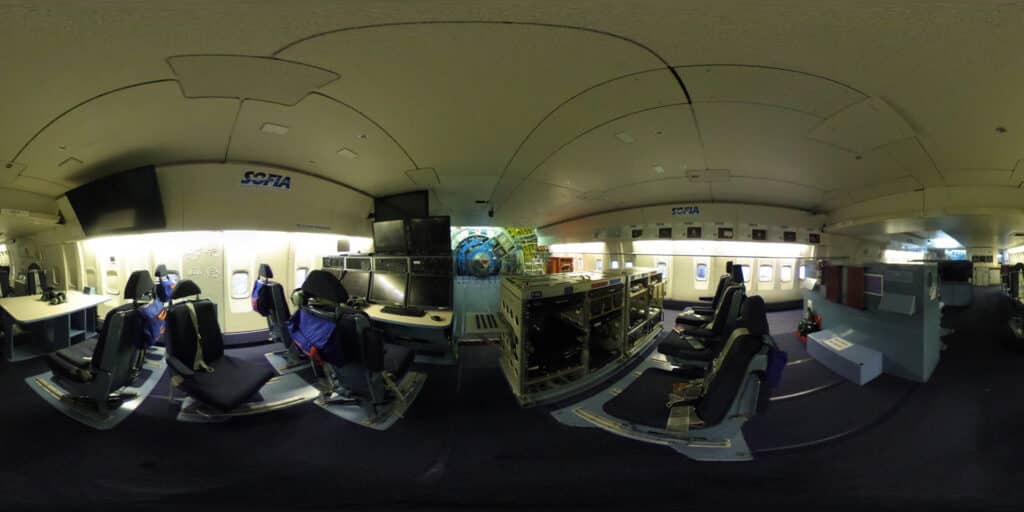 Are you running out of interesting things to do on the weekends or rainy days? Maybe you need more science lesson plans or you have a child who's destined to work for NASA? Well, if any or all of these reasons resonate with you, we've got you covered. We're reviewing Nasa's tours and adventures. Get your space suit ready! Don't forget your moon juice! Once you're ready to go you can head to the NASA website and get started!
Tour NASA Facilities Virtually
Glen Research Center. Take up to 10 tours here. Or try one and come back another day! Feeling like a scientist today? Try the impact lab, EPPL, SLOPE or PSL! Feeling like a Captain? Check out the hanger! Feeling super adventurous? Check out one of the wind tunnels! So many adventures to choose from! How will you decide?
Langley Research Center. Is this really a space center? Or is it home to the FBI? We'll have to take some tours to find out! This is NASA's oldest research station dating back to 1915! Are your kids currently studying Earth Science? Great! This is the stop for you! Jump right in on the video on their home page or click the explore button and travel room by room. The possibilities are endless!
Stennis Space Center. Buckle up for a virtual adventure through "America's largest rocket engine test facility." This is where NASA develops their spaceflight programs & now you have a back stage pass to a crash course! This program successfully sent notable astronauts to the moon like Neil Armstrong and Buzz Aldrin & now you too!
Hubble Space Telescope. We're headed to Maryland to the home for "Mission operations." Take a 360 degree tour of the space center. Start in the lobby and learn about the spacecraft what new things can you learn today? Next, head to the Mission Operations room…this is the control center for Hubble. Help the team verify and set flight plans and operation protocol. Finally, head to the hallway and check out the tools that help run the machine!
International Space Station. Meet NASA astronaut Suni Williams as he takes you on a tour of the space station. This is where astronauts have lived for over 20 years! Check out what life is like as a full time space resident. After, grab your 3d glasses and head over to the 3d tour of the sites and sounds!
Want an added geography adventure here? Grab a map and mark off all the places you've traveled to check out NASA's centers! Stuck at home no more! Look how far you've traveled without even leaving your living room! And we're not even halfway done yet!
Jump On Board an Adventure with Google Expeditions
Some of these adventures are going to require The Google Expeditions app. But once downloaded, you'll be flying out of this world! There are all kinds of astronaut adventures ahead! So grab your space suit, get downloading and get ready!
Commercial Crew. A choose your own adventure VR tour. This tour is on YouTube and highlights seven different guided adventures! Tour the centers and space crafts with the Kennedy air team.  Learn about aircraft technology, partnerships and flight plans. The focus of this STEM program is to inspire the "next generation of explorers"
Go for Flight. A Google Expeditions tour. In this adventure, You will tour of NASA's Armstrong Flight Research Center. What have you always wanted to know about being an astronaut? You'll get inside the control room here. And on the tar map where the team reviews their final plans before takeoff! Are you ready for the count down to blast off?
Next Stop: The Stratosphere. "Stars, galaxies, black holes and more!" Are you ready to discover all things outer space?  Jump on your expeditions app and fly along with the crew. This is a 3d adventure through the stratosphere. Make an eye spy list and get busy on this aircraft! "Explore inside SOFIA, NASA's flying observatory, a Boeing 747SP aircraft modified to carry a 106-inch telescope. Scientists on SOFIA study stars, galaxies black holes and more while flying between 38,000-45,000 feet."
Spitzer Space Telescope. Jump into this interactive website where there are options for every kind of explorer! If you happen to have VR goggles you can try your adventure that way. There are also YouTube 360 options for Spitzer. Added bonus – NASA's Exoplanet Excursions
Planet of Other Stars. A choose your own adventure exploration. What will you discover? Travel hop from planet to planet, experience the great red planet or take a gravity adventure! Each screen gives you the option to explore, print a poster or color a sheet of your own! We recommend this as your last space adventure, a brain break or an extra for later!
Virtual NASA Tours Let You & Your Kids Visit Space with Today
So don't spend another weekend inside! Who's ready for adventure? Get your space suit & get to it! Looking to continue the adventure with a craft or lesson plan? Check here for more from NASA.