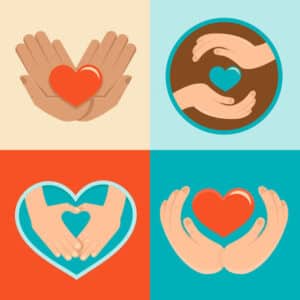 Volunteer Ideas for the Whole Family
As we kick off a brand new year, it's a good idea to encourage your children to have good habits. Your Local Kids Source has volunteer suggestions for Long Island families in Nassau and Suffolk Counties to help give back to the community through volunteer work.
For younger children, it is important that you help guide them through the volunteer process. Don't get discouraged if you find that many organizations require volunteers to be an older teen – there are still many places that encourage younger children to participate, or allow them to help alongside a parent or guardian, such as the Ronald McDonald House of Long Island.
Another idea is to look into local hospitals or nursing homes in your area. Even if there is not a need for volunteers on-premise, many places will still appreciate hand-written letters or artwork from children. Brainstorm with your kids about what types of letters or pictures can encourage positive emotions from its recipient, and always double-check any correspondence to make sure its appropriate and easily read.
If your child loves animals, you can look into pet shelters on Long Island. Many shelters are in desperate need of volunteers, and will eagerly accept the offer, but it is important to give your child realistic expectations. Help them to understand that aside from enjoying time spent with the animals, they will most likely be expected to walk dogs and/or to clean cages.
Aside from shelters and hospitals, there are many other places that you can volunteer. Encourage your family to look into local food banks. If you encounter difficulty finding an organization seeking volunteers, you can organize a food drive yourself amongst your family and friends, and donate it to the food pantry or charity of your choice.
Along with web searches and phone calls, use local resources. If you attend church, temple, or any house of worship, they may have suggestions for you and your family on ideas within your community; or be in need of some volunteer work themselves. Another idea is to check in with your local library. If your child enjoys reading, there may be programs in which they can read to younger children, or help them to sharpen their literacy skills.
Volunteering alongside your child is a good way to bond with them, while helping contribute to your community in a positive way.