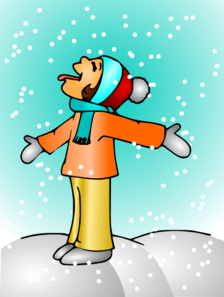 Like many Long Island parents, you may be looking for ways to keep your little ones busy on their winter break from school. You can rest assured that Your Local Kids is your best resource for things to do with kids. Here's 10 great Winter Break Ideas for you and your family.
Attend a Local Event
Whether you're in Nassau County or Suffolk County, there's plenty to do across Long Island over break! Take a look at our Family Events Calendar, which is updated regularly, for your guide to all of the fun and exciting activities being offered nearby.
Make a Bird Feeder
Bird feeders are fun and easy to make. Recycle an old milk carton or plastic container by washing it out, cutting a door into it, and allowing children to decorate. Once decorated, fill with birdseed and use string or ribbon to hang. If you don't have birdseed readily available, try stringing some cheerios or fresh fruit up on a tree branch. Even in the chilly months, it's fun to watch the birds enjoy some treats from your homemade feeder.
Host Family Trivia Day
A fun activity that encourages participation and quick thinking, a family trivia day is a whole lot of fun. Encourage school-age children to come up with some questions spanning a variety of topics. They can use current events, math, science, vocabulary, anything you decide. Each family member should write some questions on index cards, and put them face down. You can elect one family member to be the 'host' and read the questions, or take turns. For larger families, or to include friends, try breaking up into equal teams!
De-Clutter Early for Spring
Sure, this may not seem like the most exciting activity, but there's plenty of ways to make it fun! Consider setting a date in the spring for a yard sale, and have kids decide on which items they would like to sell or donate. Remind kids that de-cluttering during the winter months makes plenty of room for family activities, and will leave much more time to play outdoors come spring!
Attend a Winter Camp or Open Play
Several spots across the island offer special camp rates for winter break, and can be a good option for working parents or children with cabin fever. Another option to consider is open play or walk-in sessions, which give kids a couple of hours to socialize and have fun.
Lead a Cooking Class
Each family has a special recipe passed down from generations – why not take winter break as an opportunity to teach your children how to prepare it? Lead a special demonstration for them, allowing them to participate when they feel ready. For older children, take the time to learn a special recipe they know how to prepare!
Make it a Movie Day
Watching a movie together as a family is a no-fail, relaxing way to enjoy time together. Find a movie suitable for the whole family, close the curtains, prepare some healthy snacks, and enjoy!
Write Letters
The art of letter writing has been lost to technology with e-mails and text messages being the preferred and quick way to communicate. Spend a day with your children writing letters to distant relatives and drop them off at the mailbox. Why not take it the extra mile and write to a stranger in a nursing home or in the military? They're sure to appreciate your heartfelt letters as much as you enjoy writing them!
Have an Ice Cream Party
You know the saying, everyone screams for ice cream! Go ahead and set up your own ice cream bar at home to enjoy a special treat with your family. For a healthier, non-dairy alternative, you can also use a high-powered blender to combine bananas, non-dairy milk, and vanilla extract or powder.
Host a Play Date
Host a play date at home by setting up several activities for the kids to stay busy. Speak with local parents to take turns hosting the group over Winter Break. This offers kids an opportunity to be social, and allows each parent a break of their own to relax.