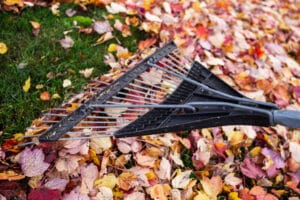 Sometimes, it seems that getting your children to help out at home can be more of a challenge than completing the chores yourself! Your Local Kids believes having errands at home can be very useful in teaching children responsibility and how to prioritize. This post focuses on five creative chores to consider adding to your family's schedule.
Now that it's autumn, it's a great idea to have children rake and bag leaves. It's an easy enough job that most kids will be able to do this independently or with little assistance; and it gets them active outside. As the seasons change, this chore can be adjusted to suit the weather of Long Island. In the summer, children can help weed or water the garden. In the spring, have them help plant flowers. As winter approaches, consider having them shovel when it snows.
Collect Garbage and Recyclables
Teach children which items can be recycled, and how to develop a sorting system. Younger kids will enjoy playing 'recycle monitor' and keeping an eye out for items that shouldn't be thrown in the trash. The night before garbage collection, have children empty the wastebaskets in each room and bring the trash pails to the curb. This is a great way to teach kids how to adhere to a schedule while being mindful of what can be reused and recycled, while cutting back on waste.
One chore that can be adjusted for any age group is laundry. Very young children can help to sort colors, fold towels, or hang items on a clothing line. Older kids can put loads of laundry in the wash, fold clothing and put items away.
Sort through Unused Items
One of the more challenging chores to get children to cooperate with; sorting through unused toys or other items can be very helpful in teaching children to be organized and appreciative for what they have. Every couple of months, present your child with a box or bag to sort through items they no longer use or have outgrown. Together with your child, determine which items can be donated to another child or family.
Lend a Hand in the Kitchen
As a busy Long Island parent, you know there's always work to be done in the kitchen! Young children can help set the table or clean off dirty plates. Older kids can help prepare meals and wash dishes. You can get your family more involved by inviting them to plan meals, find recipes, or create shopping lists. Savvy kids may want to help locate coupons for items commonly purchased, or tag along to shop.
Beginning with these five chores is a good starting place. Although it may take children a couple of reminders and encouragement to get started, eventually it should become second nature; and your little helpers will be experts at time management and being mindful of daily tasks to accomplish as a family.