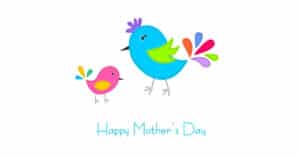 Long Island is a beautiful place to spend the day celebrating the important women in your life, and there's certainly no better time to do so than Mother's Day! When you're looking for special things to do with kids on that special Sunday, why not think outside the box? Here are 5 ways to plan the perfect Mother's Day activity.
Make the Day Hers (and Yours!)
The most meaningful thing you can do to celebrate a special person in your life is to set the stage to focus on all of their favorite things. If she loves nature, bring the celebration to an arboretum. If she loves books, why not celebrate with a quiet day at the library or bookstore? Spend some time thinking about her hobbies, interests, and favorite things, and decide how you can incorporate them into an entire day.
Avoid the Typical Activities and Crowds
Unless there's a special activity you know mom would love, avoid the typical activities. While everyone else is out to brunch or dinner, you can have a blast enjoying the beautiful spring weather at the park, or enjoying a game at the bowling alley. It can be easy to get so focused on making Mother's Day special, that we can forget how simple it can be to make an average day (or activity) extraordinary.
Turn Home into a Resort
Sure, it's great to get out of the house and spend the day away, but it can be just as relaxing and fun to make the day stress-free and comfortable at home! Children make great little helpers when it comes to getting some chores done so mom can relax. After the to-do list is checked off, spend some quality time as a family without having to worry about the dishes, laundry, or other daily jobs.
Spend a Day Reminiscing (or Laughing!)
They say that laughter is the best medicine… and it certainly is true! With our busy daily lives, it can be very rare to find our family engaging in conversation. Unplug all of the electronics, put the cell phones away, and spend a day talking or laughing. If you have home movies or photo albums, bring them out. If not, today may be the day to make one!
Get Cooking as a Family
Mother's Day is a great day to make a meal that the whole family will love… especially mom! Together as a family, get to work on creating her favorite meal. Even the youngest members can participate after a couple cooking classes. Don't forget to clean up after!
What is your family's favorite way to celebrate Mother's Day? Share it with us in the comments!