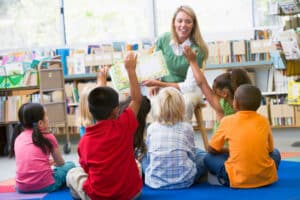 Cold Weather Day Trips to Take With Kids
Your Local Kids has a lot of winter activities worth bundling up for; but what do you do when it's too chilly to spend the day outside? We have put together a list of affordable or low-cost day trips to get you out of the house and enjoying the day with your kids.
Head to the Library: Many of the libraries on Long Island have computers loaded with kid-friendly software, as well as toys and puzzles. Call or check your local library's website to see if they have any programs that they are featuring for the day. Registering your child for their very first library card is a great milestone, and allowing them to choose their own reading materials is quite rewarding. Help your child when selecting a book to make sure it is age-appropriate, and read it together to keep them engaged. Older children may enjoy reading aloud to you, and it can be helpful in assessing their reading level and helping them from getting discouraged if they get stuck. Check with the librarian in children's services for suggestions on what books are popular in your child's age group, and be sure to ask your children directly what characters or topics they would enjoy reading about.
Catch a Movie: Seeing a movie on the big screen is exciting to children, and they enjoy sharing the experience with you free of any possible distractions at home. Before going, it's a good idea to make sure that the film is age-appropriate for your child. Common Sense Media allows you to search for movies by the age of your children, and offers detailed information on the contents and story of the movie, as well as discussion topics you can share with your kids. Many movies in the theater that are geared towards a younger audience have morals or lessons that offer a conversation that you and your family can share together.
Go Play: There are many places across Long Island that offer clean and safe facilities for children to play indoors. Your Local Kids has a full list of locations in both Suffolk and Nassau County that feature activities that will pertain to many different interests of children. Whether they feel like jumping or painting, our list is sure to have something that can appeal to you and your family.
Be sure to check our family event calendar to see what's happening in your area, and check back with our blog for more great tips all year long.