Suffolk County Full Day Camps from Your Local Kids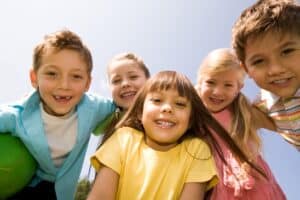 The summer time means off from school for your child, but that doesn't necessarily mean off from work for you! Finding a Full Day Summer Camp in Suffolk County can be difficult because there are so many different types of programs available it can be overwhelming. After all you want to make sure your kids will be happy. That's why Your Local Kids has put together a list of some of the best camps on Long Island.
Find Full Day Summer Camps in Suffolk County
If you are still not sure whether or not to send your kid to camp over the summer, take some time to consider the benefits. First and foremost, you are sending them to a carefree relaxing environment where they can laugh and be silly all day long! It's also a great place to meet new types of people and make new friends! It's also a way to keep them active and physically fit!
Over the years, Your Local Kids has been a the leading Parent Resource to find summer camps in Nassau County as well as family friend businesses, child friendly health care professionals, party facilities and entertainers as well as after school enrichment programs.
For more information and to search through our entire directory of vendors click here.