Long Island Kids Birthday Party Places from Your Local Kids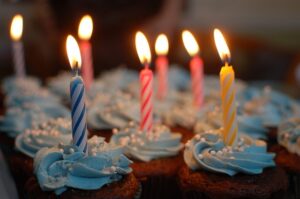 Every year the stress of celebrating your child's birthday becomes greater and greater. If you were able to plan and execute an amazing birthday party one year, the pressure to throw another fun birthday is even more the following year. Having a birthday party at home can be quite a hassle which is why some parents opt to have their child's birthday at a party facility. There are several reasons why this might be beneficial including not having to come up with a theme, finding and setting up all the decorations, rearranging furniture and preparing the house for all your guests, once the guests arrive making sure they are fed and comfortable, keeping your kid guests entertained and once it's all over – cleaning it all up! This is why Your Local Kids has put together a list of some of the best party places on Long Island, where all you have to do is show up and have a fun entertaining and stress-free birthday.
Find Party Facilities in Nassau County
Find Party Facilities in Suffolk County
There are several different types of birthday party places on Long Island where you can celebrate the birthday of your little one.
One of the most popular types of party place is open play areas or interactive gyms. These types of places include bounce castles, trampolines, jungle gyms, rope climbs, and so much more.
Sometimes parents choose to have their kid's birthday party at a food establishment like a chocolate store or ice cream shop. Kids usually get to create their own custom food item and eat tasty treats. Other parents like to have their kid's party at a sport facility where kids can play a variety of sports. Usually the kids form teams and learn the importance of teamwork while also having fun.
If you have a little girl there are several birthday party places that cater to little girls including fashion stores, salons, and facilities that specialize in princess parties. Other party facilities on Long Island that are great for boys and girls include arts and crafts places where they can make their own crafts or ceramics. This serves as a fun activity to do during the party and a party favor for them to bring home. Indoor arcades and go karting are a popular choice among parents of older kids. Also, Long Island has several amusement parks that are indoors and outdoors, which are great for kids of all ages if you are intending to have a wide age range of kids at your celebration.
Other staples on Long Island like the Aquarium in Riverhead and the Long Island Science Center have birthday party packages so you can spend the day exploring and then go to a private room to celebrate your child's birthday.
For many years, Your Local Kids has been the go to resource for parents when it comes to finding some of the most fun birthday party places on Long Island for their child's birthday party. As parents ourselves, we understand the stress of having to plan a birthday party which is why we provide an easy to use website where finding party places in Nassau and Suffolk County is simple.