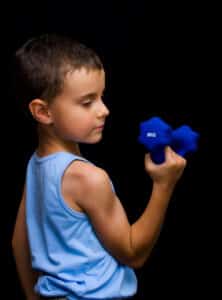 Young children seem to have more energy.  Have you ever seen them on a playground? Older children on the other hand seem to have less. This is most likely due to the fact that as children get older there are more increasing demands of school, they may have a lack of athletic ability, or they are just busy with other academic after school programs. Keeping your children active can have long term health benefits such as helping develop strong bones, reducing the risk of type 2 diabetes and better sleep. This is why Your Local Kids has created a list of weight loss programs for kids in Suffolk County, so you can find a program that best suits the needs of your child so they can live a healthy long life.
Find Weight Loss Programs in Suffolk County
Our list of programs will help your child gain self esteem and increase their self confidence. It will also teach them discipline and the rewards of working hard.
Parents have trusted Your Local Kids as a reliable resource for a variety of things including high quality education and enrichment programs, fun party vendors and entertainers, family friendly businesses as well as the best summer camps on Long Island.
For more information and to search through our entire directory of vendors click here.