August 26, 2020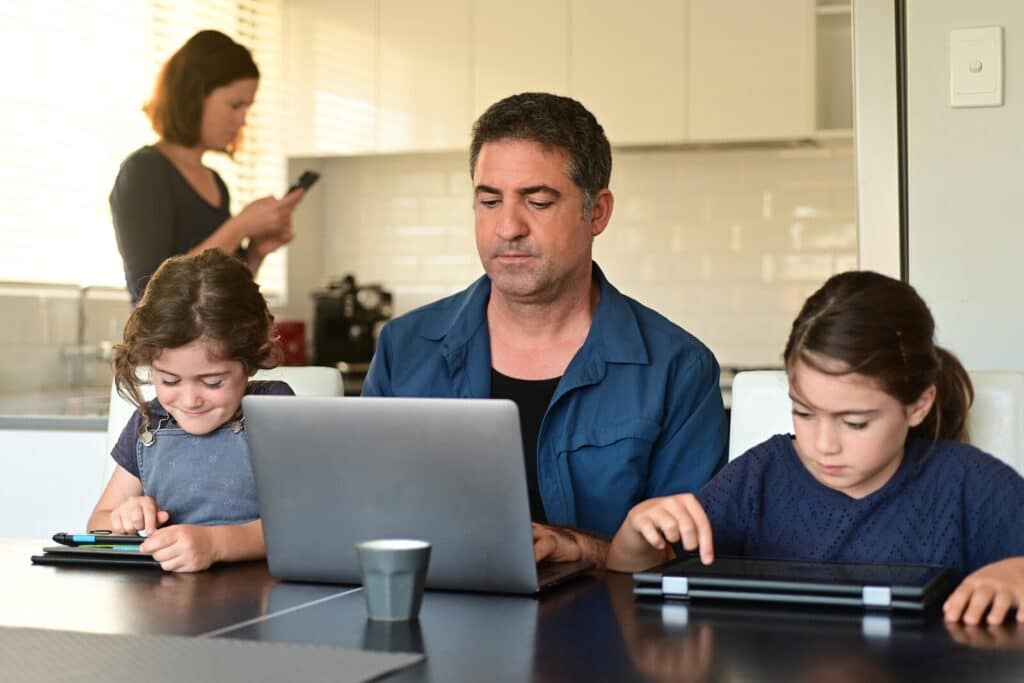 8 Tips & Tricks to survive school year 2020-21
You survived half a year of at-home schooling when the coronavirus outbreak began and now most school districts on Long Island are looking at a "hybrid" schedule which will keep our kids home at least two days a week. Are you worried about working from home while your kids are distance learning again? Don't be. We're here to help! Today we're providing you with eight essential tips and tricks to survive another unprecedented school year and enhance your child's learning productivity at home.
#1. Stick to a Schedule
Before the year gets started, make a weekly family schedule. This can be a fun project for everyone. Jazz it up with colors and stickers. Make sure everyone knows what's expected from them each day. This will help with transitions from task to task and help your children to be more independent. They won't need to come to you to ask what's next if they can see it on their schedule, which will give you more time for work and allow everyone to de-stress.
#2. Plan Time for Breaks
Make sure there is time to breathe for you and for them in your schedule. Everyone needs time to step away and rest their brain. Plan specific breaks (yoga, reading, outside, quiet, meals etc.).
#3. Make Sure Everyone Has a Separate Space
The thing about going to work and school is that it gives us time away from each other. As we learned from the middle of this past year, it can be a little frustrating to be with the same people all the time. Try to create a designated work space for yourself and your kids. Let your children decorate their space so they want to spend time there, independent of you or other siblings.
#4. Lean on Other Parents
Try to reach out to other parents whose children are in your child's class and on the same schedule. Set up days/times when the kids can either be together in person (with precautions) or on Zoom to learn or play. Setting up this time allows each parent to get a break when they need it, like during an important meeting or on a particularly busy day.
#5. Don't Worry About the Books, Let Them Learn from Life
Don't stress yourself out with sticking to the lesson plans and guidelines 100%. If you need to take your kids out of their environment on a specific day that's okay! Learning happens everywhere and our parents are our first and forever teachers. You were made for this. And you can do it.
#6. Have a Quiet Room/Space
Have a space where all family members can go to be alone and take time to relax. When they need a break or are feeling overwhelmed its important to be able to walk away and breathe. This space can also serve as a meeting room, if you have something important to take care of. Create a family rule that when the door to this room is closed, no one is to interrupt the person in the space. This will help you be able to focus if you need to get away from noise or chaos.
#7. Take 'Gym' or 'Recess' Together
These class times are built into your child's school day to get them moving and release energy. Why not find some fun things to do together and also create some memories? Make this a time of day when everyone comes together for a fun activity. You'll be glad to have these moments in your day, and the kids will never forget the fun you created.
#8. Focus on the Good
Remember that during this time you're not stuck at home, this is time together you would not have had before. Build memories, make mistakes, but most of all, have some fun. These are unprecedented times and things won't always be perfect. But when your child looks back, make sure they have happy memories to look back on.
These Distance Learning & Work from Home Tips Will Help You Survive School Year 2020-21
With these tips, even if you think you're not meant to be a "stay at home parent" or a "teacher", you'll be able to make this go as smoothly as possible. Remember, your kids look up to you. You've already done this, and you can do it again. A new adventure is on the horizon.