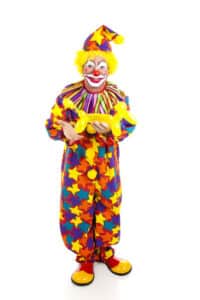 When you are looking to throw a memorable birthday party experience for your little one, there are a few reasons why you might be searching for high-quality party entertainment in Nassau County. You could be looking to have a unique element to your party that makes you stand out from the rest, you want fun music so people dance the night away or perhaps you just want to make sure your guests are having a good time, are just some of the few reasons why party entertainment is important!
Find Party Entertainers in Nassau County
Your Local Kids has put together a list of vendors that offer numerous party entertainment to choose from, including airbrush tattoo artists, balloon twisters, clowns, costume characters, DJs and MCs, exotic animal shows, face painters or even magicians! These vendors have the highest reputations and are family approved!
For several years, Your Local Kids has been the best family resource to find not only party entertainment but also summer camps, health care services, family-friendly businesses and numerous academic and after school programs!
For more information and to search through our entire directory of vendors click here.