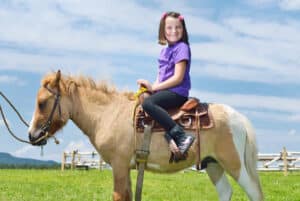 Providing fun entertainment and making everyone at your party comfortable are some of the hardships that parents face when they choose to have their child's birthday party at home. Rather than having the kids cause a scene, renting fun things to do like bouncy castles or rock walls might keep them in control. As for seating, a general rule of thumb is to have at least one chair per guest, meaning, there's a good chance you might need to rent some additional chairs. If you find yourself in this situation, Your Local Kids has taken the time to put together a list of the best vendors for party rentals in Suffolk County, so you can quickly find exactly what you need to make your child's birthday memorable!
Find Party Rentals in Suffolk County
Our list of companies that provide party rentals in Suffolk County include equipment and entertainment like bounce houses, bungee runs, inflatables like slides, combo units and movie screens, carnival rides and games, concession stands, dunk tanks, laser tag mazes, petting zoos, photo booths, pony rides, mini golf, and rock walls, as well as practical things like tables, chairs and tents!
Your Local Kids for many years has been the ultimate Parent Resource for not only party rentals but also for family-friendly businesses, child-friendly health care professionals, summer camps and after school programs
For more information and to search through our entire directory of vendors click here.